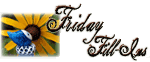 1. One of my favorite things about December are the mega sale events at shopping malls and department stores. Items that I have been drooling over for the whole year can now be bought at jaw-dropping prices, like this beautiful Persol sunglasses that was my object of desire for the longest time. Also, big supermarkets hold mega-sales and this is the best time for us, especially my mum to stock up on stuff that we love.
2. You know what's selling like hotcakes these days… Christmas ornament(s)!
3. This is what I'm hoping for today/tonight: update all my blogs, including the long dormant ones. Yes, I am a serial blogger 🙂
4. When you are overly excited or nervous, do you make some strange noise?
5. Ooh, the Christmas Village is opening today at Le Duo's. Might pop in later to see what's on sale there.
6. There are moments when I dread the thought of my phone that just won't stop ringing!
7. And as for the weekend, tonight I'm looking forward to a night of wine and cheese, tomorrow my plans include attending a network meeting and going to a historical exhibit of the Cambodian railways and Sunday, I want to just chill and watch DVDs the whole day!