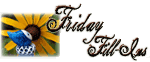 A note from our meme host: I'm going to go see the Boston Pops (offshoot of the Boston Symphony Orchestra) play holiday music next week, so I thought we'd do a holiday song fill-in today! Don't worry if you don't know the lyrics, just fill in with what comes to mind, lyrics or no! Have fun with it! So…here we go!
1. Sleigh bells ring  are you listening?
2. It's coming on Christmas, they're cutting down trees and decorating the houses with holly, berries, and mistle toes, too.
3. You're a mean one and your meanness will show in your face. Not really a pleasant sight to look at this holiday season 😛
4.Father Christmas please remind those who forget the true meaning of Christmas.
5. Silent night _____ holy night. All is bright.
6. All I want for Christmas  is my two front teeth!
7. And as for the weekend, tonight I'm looking forward to a nice dinner with my  husband, tomorrow my plans include checking out the trade fair at Koh Pich and Sunday, I want to finish my holiday shopping!