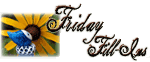 Today, we are celebrating the first year of the Cambodian New Year. It is the merriest of all Cambodian holidays. There'll be lots of food, singing, dancing, and of course, not to forget the visits to wats (temples) to offer prayers for the ancestors long gone for and to the Lord Buddha for another year of blessings and renewed hope. So, happy new year to our Cambodian brothers and sisters, as well as to my friends in Thailand, Myanmar, Laos, and Sri Lanka who are also celebrating the New Year. Suosdei chhoul chhnam thmey! Happy New Year!
And…here we go!
1. Speed the movie marked Sandra Bullock's entry to Hollywood.
2. Ice creaammmmm is what I've been looking forward to!
3. One of the things I like most about traveling is the excitement of it all – like an explorer setting foot on new places, trying out local delicacies, mixing in with the locals, the culture, and learning the languages. Above all, traveling broadens the mind and, trust me, it is good for you!
4. The world map on my wall makes me think of holidays and travels.
5. A road trip is what my husband and I need these days.
6. A steaming bowl of tasty pork stew and rice (lot's of rice) is what I had for dinner last night.
7. And as for the weekend, tonight I'm looking forward to welcome the Cambodian New Year (at 7.11pm to be exact), tomorrow my plans include cooking up a fancy New Year's meal for my husband and I and Sunday, I want to just chill out and enjoy the last day of the holidays!